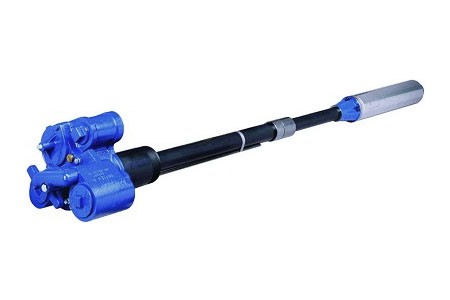 F.E. PETRO SUBMERSIBLE PUMPS
FePetro exproof submersible pumps are produced in USA and have UL & ATEX certificates.FePetro offers 3 versions: Standart, intelligent high flow, and adjustable pumps.
Intelligent High Flow Pump:
Variable speed technology with 2 hp motor provides high flow rates for up to 8 fueling points. At times of lesser demand, the system adjusts the electrical consumption accordingly and reduces the cost for station.
Adjustable Submersible Pump:
VL2 pump can be adjusted for 94% of all known tank diameter and installation depth combinations. Telescopic connection is a patented feature of FePetro. Pump length can be adjusted without affecting the UL and ATEX listing of the submersible pump.